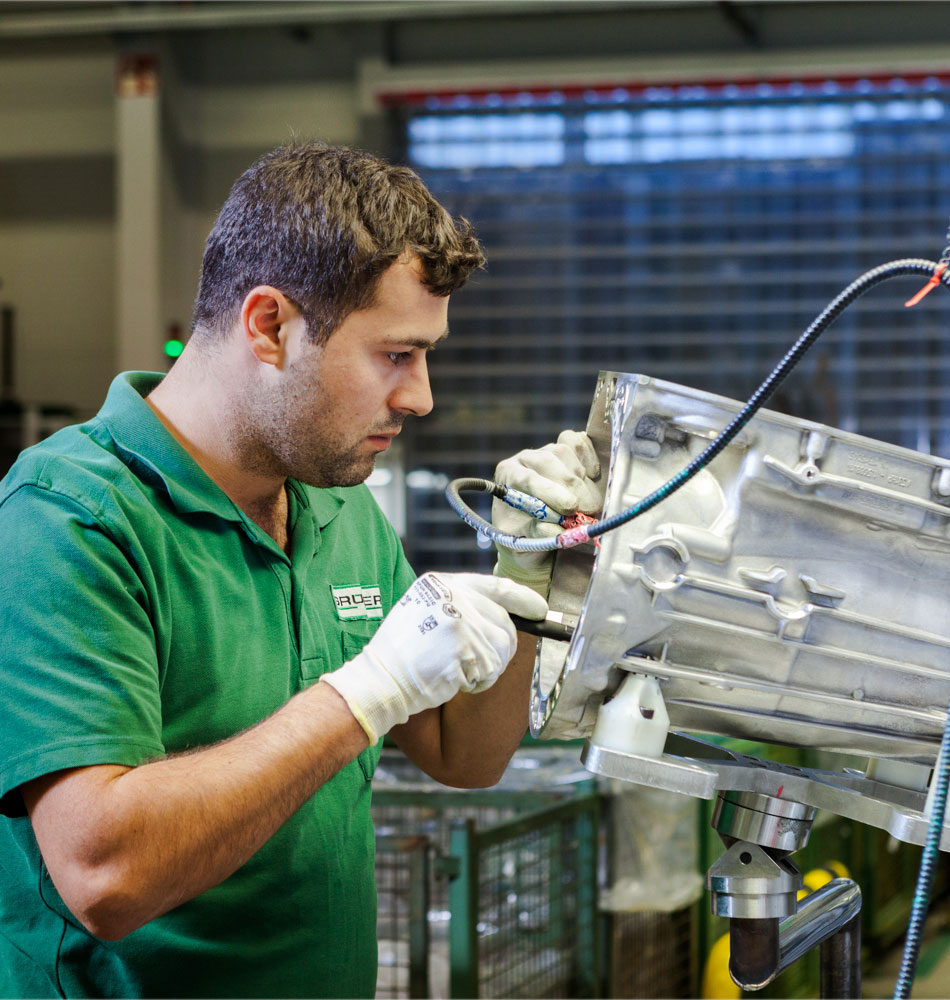 The Grüner Business Group has been a high-performance processor and system supplier for customers in the automotive industry for more than 40 years.
We support our customers from product development to the fully machined and assembled part, find creative solutions together and always rely on innovative technologies.
We meet the customer requirements thanks to our qualified, reliable employees, who are committed to their work and identify with the company.